Snapchat is known for its ephemeral nature, where messages disappear after they're viewed. However, there are legitimate reasons why you might want to access your Snapchat conversation history, whether it's for sentimental value or to retrieve important information. In this article, we'll explore various methods for accessing and saving your Snapchat conversation history.
How to Save Messages on Snapchat
Snapchat provides a built-in feature that allows you to save individual messages or entire conversations. Here's how you can do it:
Open the chat you want to save.
Tap and hold the message or conversation you wish to save.
Select the "Save in Chat" option that appears.
Saved messages will be highlighted in gray, indicating that they've been saved.
Accessing Saved Messages
Once you've saved messages on Snapchat, accessing them is straightforward:
Open the chat where you saved the messages.
Scroll up to view older messages and conversations.
This method is the most convenient and privacy-compliant way to access your conversation history.
Using Snapchat's 'Download My Data' Feature
Snapchat offers a feature called 'Download My Data' that allows you to obtain a copy of your data, including your conversation history. Here's how to use it:
Open the Snapchat app.
Go to your profile by tapping your Bitmoji in the top left corner.
Tap the gear icon in the top right corner to access settings.
Scroll down to 'My Data' and tap 'Submit Request.'
Follow the on-screen instructions to verify your identity.
Once your request is processed, you'll receive an email with a link to download your data.
Keep in mind that this feature may take some time to generate the data file, and the file will only include the information Snapchat has on record.
Third-party Applications for Retrieving Snapchat History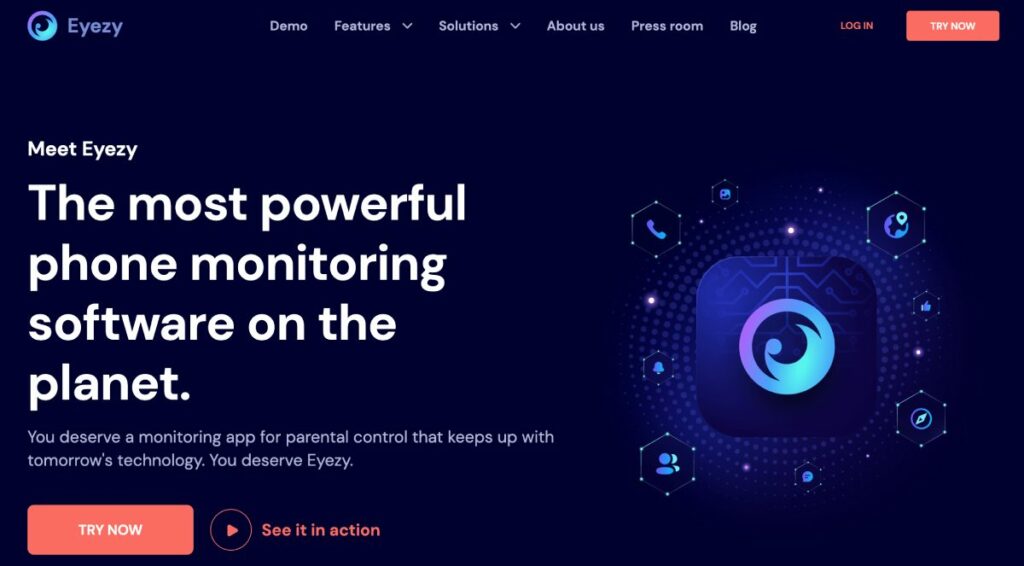 There are spy apps like mSpy and Eyezy that can be used to retrieve Snapchat conversation history. mSpy is a paid service that provides an extensive overview of Snapchat activity. Here's a step-by-step guide on how to use mSpy:
Purchase and install the mSpy app on the target device.
Login to your mSpy account on the website.
Navigate to the 'Snapchat' section on the dashboard.
Here, you'll be able to view Snapchat messages, multimedia files, and even deleted conversations.
How to Protect Your Snapchat Conversation History
Enable Two-Factor Authentication (2FA): Turn on 2FA in your Snapchat settings. This adds an extra layer of security by requiring a verification code in addition to your password when logging in.
Regularly Update Your Password: Change your Snapchat password periodically and ensure it's strong and unique.
Review Privacy Settings: Regularly review and adjust your Snapchat privacy settings to control who can contact you, view your story, or see your location.
Use Strong Authentication Methods: Use a secure method, like biometric recognition (fingerprint or facial recognition), to unlock your phone and Snapchat app.
Beware of Phishing Attempts: Be cautious of phishing emails or messages that ask for your Snapchat login information. Always verify the sender's identity before sharing any details.
Monitor Your Account Activity: Keep an eye on your Snapchat account activity for any suspicious logins or changes to your settings.
Educate Yourself: Stay informed about the latest security threats and best practices for online privacy to protect your Snapchat conversation history.
Remember that respecting others' privacy is essential, and it's important to use technology responsibly and ethically.
Conclusion
Accessing your Snapchat conversation history is possible through Snapchat's built-in features, such as saving messages and using the 'Download My Data' option. These methods are secure, privacy-compliant, and authorized by Snapchat. However, always respect the privacy of others and ensure you have the necessary permissions to access their messages. Avoid third-party applications, as they may pose security risks and violate Snapchat's terms of service. Remember that user privacy is paramount, and it's essential to use these methods responsibly and ethically.